About our
Company
This website is the essence of a constant, persistent effort to achieve perfection of our services and we continue with an intensely pace. Although far from the big centers of development, MB.CAR manages to keep it's standards high in automotive technology. The reward of our efforts comes from you by rewarding our quality services.
DIAGNOSTICS
Συνεργείο αυτοκινήτων Θεσσαλονίκη
Contact us and make an appointment for a free technical inspection. In case of failure, we inform you that we work with all insurance companies, for your convenience.
Activity
Our company has been active in the field since 2012 in the area of Lachanagora, Thessaloniki, with the object of repairing, body painting and maintenance of cars as well as their performance improvement.
Vertical Automobile Lift
In our vertical automobile lift unit, we provide you with the best quality of our services, from our trained technicians.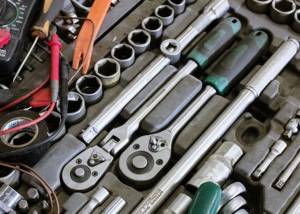 Workshop
Our workshop has many years of experience in car repairs and is fully equipped with special tools and diagnostic systems for full technical coverage. We cover all vehicle manufacturers with repair and maintenance.
SOLIDARITY PROGRAM
With our solidarity program, we offer you all our workshop and body shop services, at a specific monthly cost. This cost is determined by the car model and covers any work done within the period that your subscription with us is valid.
BENEFITS
1st Year of subscription
In the first year of the contract, you pay for the subscription and spare parts, with the labor costs being free.
2nd Year of subscription
In the second year of the contract, you only pay for the subscription, with spare parts and labor costs being covered by us.